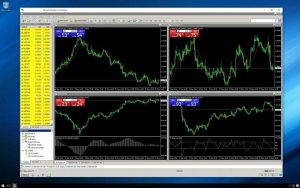 Forex trading has been a need for every stock trader to make money. With the benefits of VPS services, stock trading has become a lot more beneficial as it promotes minimal latencies and reduced time lags which could help you to escape from unnecessary losses. You get multiple advantages like reliability, scalability, professional service and most importantly the psychological aspect of gaining peace of mind in your trading.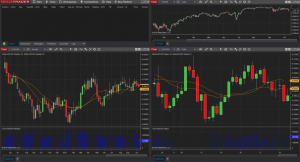 NinjaTrader promotes a highly comprehensive and flexible environment for traders to build rich and integrated applications.To perform Forex transactions, one platform is considered as the most efficient and effective one to trade, named as NinjaTrader. NinjaTrader is a 64-bit application which is used for advanced charting, market analytics, trade simulation and trading system development. It is one of the most popular trading platforms which also benefits with thousands of add-on apps and hundreds of developers working on it.
Advantages of NinjaTrader
NinjaTrader can enable hosting traders with advantages like.
Built exclusively for running NinjaTrader.
promotes fast execution of orders.
Can run endlessly for 24 hours even if your PC is turned off.
Allows portability to trade wherever and whenever you want with any device having any OS.
Can run Automated systems perfectly.
Advantages of TradingStacks Vps
Tradingstacks VPS servers can be a profitable and economical investment for you as we provide the following features for hosting NinjaTrader as:
We promise that the internet connectivity is up all the time.
We assure zero power outages.
We have our VPS services focused for traders only.
Our VPS services can be upgraded easily.
Your automated systems can run uninterruptedly with no uncertainties revolving around.
Minimal latencies for your retail brokers.
We promote utmost administrative functionalities.
We ensure that all the slippages are reduced significantly.
Utmost scalability.
24/7 support with a professional support team monitoring whole system status and network.
We here at Tradingstacks excel in providing VPS services and we provide the most effective services of VPS servers for stack trading. We also provide Forex VPS plans with NinjaTrader platform to make your trading more efficient.