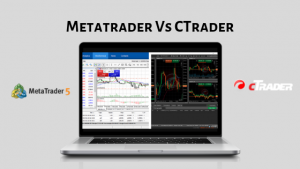 Forex trading has been a profitable investment for many forex traders because on increasing rates of stocks. Therefore, more and more Forex traders are joining in this league to seek out the super normal profit. trading from different countries could be a difficult task though as you have to connect with your broker and choose a particular platform to trade. Due to huge differences in distance, the process of execution of order received by broker and then the placing of order takes a hell lot of time. These time lags can turn into major losses to the traders because of continuous changes in prices.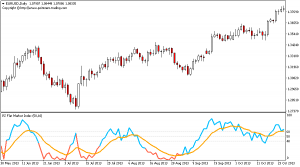 Time lag Indicator
These time lags can be eliminated with the help of VPS services where you can use a VPS server to connect your broker and execute your order in milliseconds. This ensures that you are trading on the same price on which you booked it. While trading, certain trading platforms are required where the forex trading transactions can be performed. One of the major trading platforms are the MetaTrader4 and CTrader. They are also one of the popular trading platforms and go edge to edge in their competition. So let's figure out the major differences between these platforms name MetaTrader and CTrader and lets measure their configuration, pros and cons.
Metatrader4

Starting off with MetaTrader4 which is specifically developed for Forex traders has been their in the market from a while.MetaTrader 4 was developed in 2005 by Meta Quotes and has quickly earned interests of many Forex traders. It uses a programming language called MQL4 and has been adopted by many coders. It also allows the users to customize their trading transactions according their needs. It's flexible customization features and advantages have made it to be a popular choice resulting into its extensive growth leading to a rise in need of Expert Advisors (EAs) and indicators.
Benefits of MetaTrader4
Provides feasibility in using different trading tools
Provides number of variety of chart Types and lines.
Helps you to save your templates and profile.
Helps you to connect and integrate easily with your Expert Advisors and indicators.
Widely considered by Forex Brokers and is used by most of the brokers.
Ctrader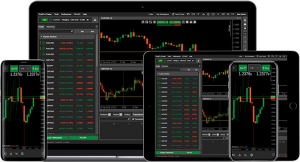 Ctrader – trading platform
Whereas, coming to CTrader, it came up as the hardest competitor of MetaTrader4 as it aimed to improve on all those aspects lacking in Meta Trader 4. After reviews from certain traders, it was analysed that it looks more professional with better features. Due to there extra added features, its user's base increased and started getting referred by many Brokers to offer CTrader as an alternative platform. CTrader mostly concentrates on looks and features which it highly boasts. It allows you to have multiple exits prompting Advance order protection. It allows you to observe Market Depth and also allows you to create a watch list for a less-cluttered trading space.
Benefits of CTrader
Provides a professional feel to perform stock trading.
Promotes Advance Order Protection
Allows you to observe Market Depth.
Helps you to connect and integrate pre-coded Indicators known as C bots.
Provides Different Timetable settings.
It helps you to know about the general sentiments of every trader (from a specific broker) through Sentiment Indicator.
Going through the functionalities and features of both the platforms MetaTrader4 and CTrader, bth the platforms have a higher share of usage among users and Brokers in the market. Both platforms have proven themselves with their distinct features and feasible transactions. Therefore, it is difficult to measure which platform is above whom. It certainly depends upon the needs of the trader which can probably suit their interests.
Tradingstacks provide you VPS services for Forex trading for both MetaTrader4 and CTrader with its added on VPS features. Get your Forex VPS plan now from Tradingstacks.