Being a stock trader, you might have gone through a thought that, whether you could trade online in miliseconds no matter wherever you are located, chilling at home with some cappucino. This sounds so good and satisfying but can that be a real picture?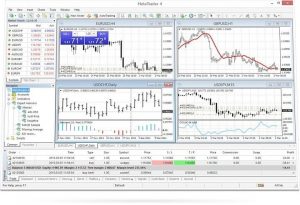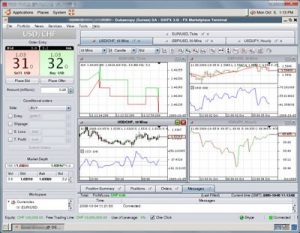 Well, using Forex VPS services could make this a real picture as they allow you to perform trading from any location, using any device, having any OS. FOREX VPS makes use of a virtual private server, having own server resources and Operating System that is located at your respective service provider's datacenter. This allows you to use VPS resoruces 24/7, providing high-speed internet connection and data storage with utmost level of security and a stable and reliable support

So the effective services of a VPS server has been combined with stock trading transactions making it to be more convinient, secure, fast and a reliable connection. With VPS services, you can trade from any location in miliseconds with minimal latencies and no time lags. This could save you from incurring huge losses caused due to continuos changes in the stock prices. As with continuous changes in stock prices, trading physically from a greater distance could cost you lot of time making it to be an uneconomical decision for you.
Being known about the brilliant features of VPS services getting combined with trading transactions, it is also importnat to know that how does VPS services makes stock trading happen in this productive manner?
This process involves some powerful hardwares , special equipments and an experienced team of technical professionals who can manage VPS well. A VPS unit consists of several components with each component functioning individually. Once your server software gets installed, you'll be alloted some place on server's resources like disk space, RAM and CPU. This makes the Virtual private server work entirely as a dedicated server giving you root access to the server. This makes your trading application able to work continuously without any interruptions
FOREX VPS provides you a 24/7 running trading terminal along with providing access to Remote desktop connection from any place at any time. It provides you high performance with utmost security and control making it to be completely reliable as well. Because of the convenient features provided by these FOREX VPS services, Forex traders are finding it prominent to trade because of the low latencies and less time lags making it to be an economical and stable decison for them.
We here at Tradingstacks provide you the efficient features of FOREX VPS as we have been in this VPS industry from past 10 successful years and have proved to be one of the best above others. We provide you reasonable plans for your Forex transactions to make you earn in milliseconds.